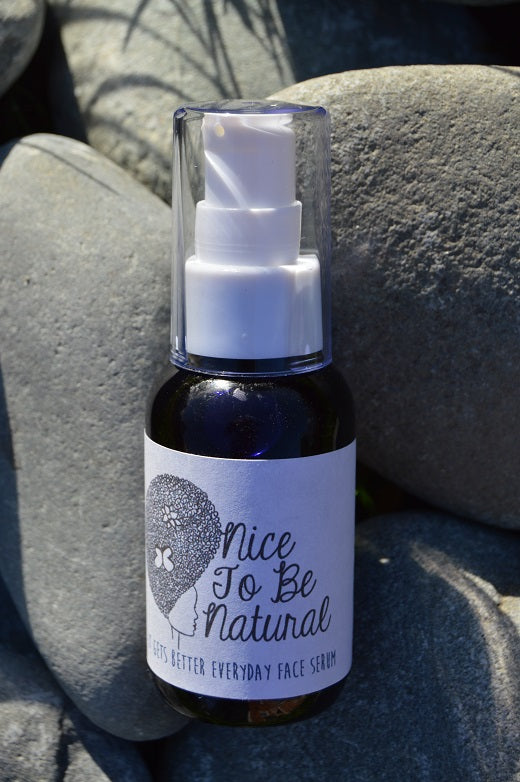 It Gets Better Everyday – Face Serum
It Gets Better Everyday – Face Serum 50ml: Use am and pm.
This miracle in a bottle will revolutionise your skin. Amazing penetrating oils, such as sea buckthorn, jojoba, camellia, avocado, and olive squaline, along with vitamin E oil, a powerful antioxidant, are also available. These oils will plum up your skin and reduce, heal and eliminate fine spots, acne, dry patches, fine lines, wrinkles, and other blemishes. The beautiful golden colour of the sea buckthorn oil will leave your skin feeling soft, smooth and glowing (which is great for those who use sunbeds).
Directions for use: Use am and pm.
After using the daily toner, apply one to two drops of the serum on the palms of your hands, rub it in and spread it all over your face (and other parts of the body, massaging it in as you go. The massage will help keep your skin tight, supple and younger-looking.
Using the whole NTBN skincare range will also heal cuts and acne scars from spots and blackheads that have been picked.